Shop the collection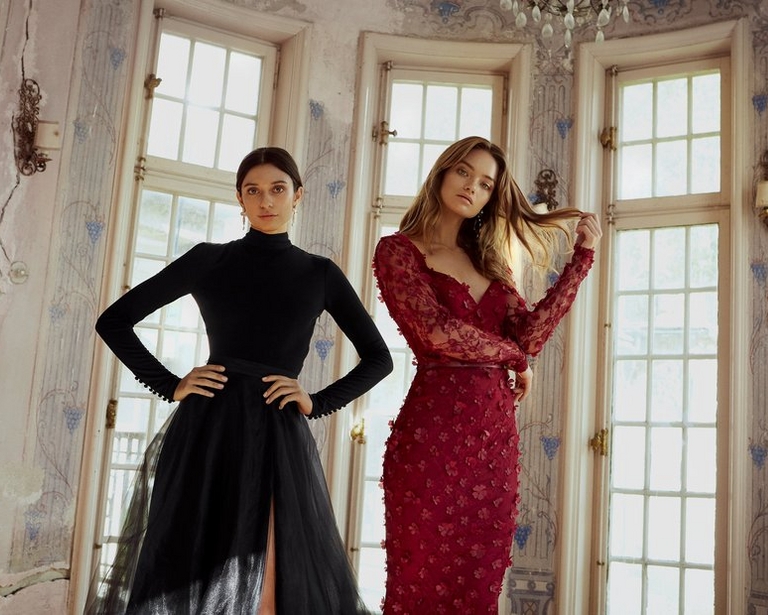 An exclusive collection
It's here! Now you can shop couture designer Ida Lanto's exclusive Nelly collection. Four dreamy dresses, all with so much strength and sass.
The dresses
Ida's dresses symbolize and have received their names from independent women that aren't afraid to take center stage. Which one will you pick?
Meet Ida Lanto
"Pick a dress that you see yourself in and can make your own. Style the dress with accessories like jewelry, shoes, belts and makeup to put your own personal touch on it and get something unique. "
Read the entire interview with Ida
Lilou
"Lilou is a strong, independent and gorgeous heroine. She has lots of integrity, stands up for what she believes in and never afraid of taking center stage."
Shop Lilou
Corali
"Corali is a jewel, created from corals in the ocean. She seduces us with her sensual, sparkling and feminine silhouette."
Shop Corali
Flora
"Flora is our goddess of flowers. A passionate romantic that loves to express herself, show emotions and spread love."
Shop Flora
Aurore
"Aurore is our shimmering sunset. She is a curious dreamer with a lot of playfulness and charm that spreads glitter wherever she goes."
Shop Aurore