Zum Shop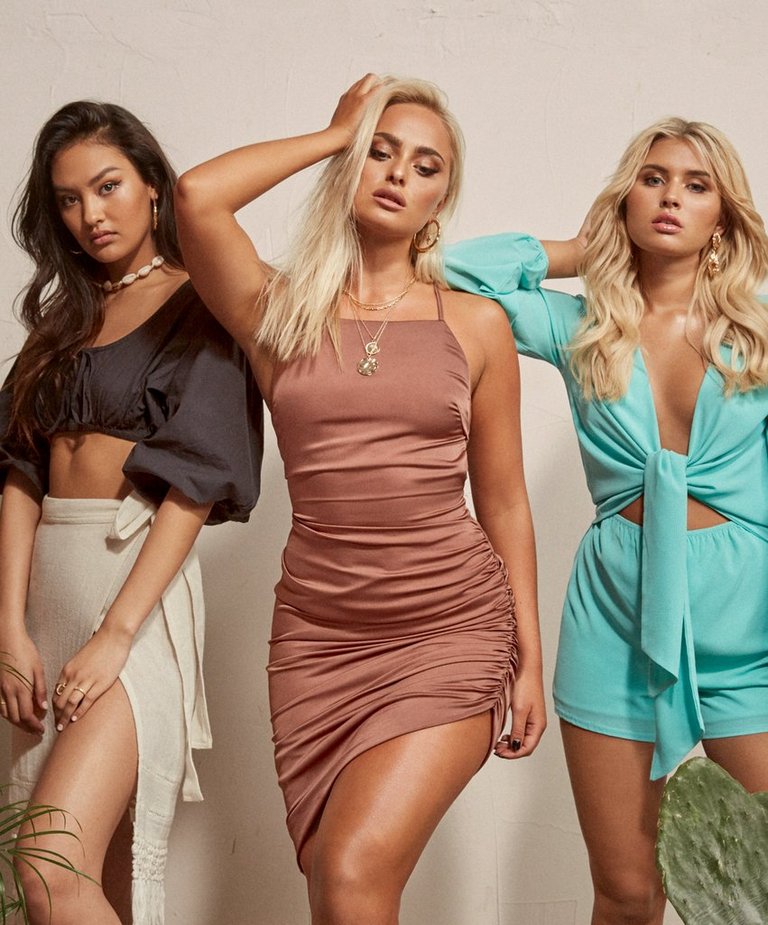 Von Links:
Under the Sun
Summer Trend Collection SS19
Der Sommer ist da und das bedeutet, unsere neuen #NellyNewFaces auch. Sie haben sich mit Alice Stenlöf, Alexandra Hoang, Emilie Malou und Saara Forsberg zusammengetan um die neueste Trendware dieser Saison zu enthüllen.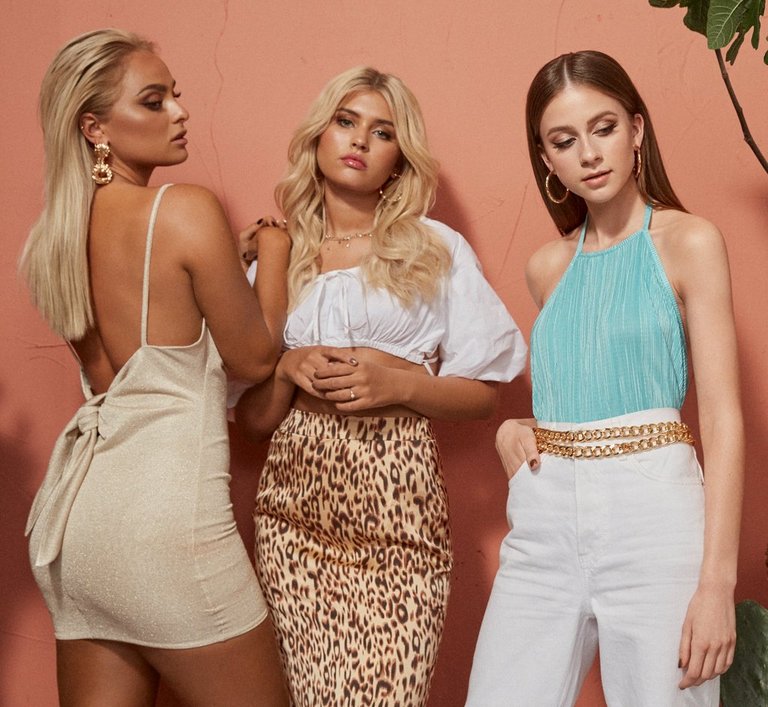 From Left:
Romantic Volume
Wir lieben es Schultern und Ärmel mehr Volumen zu geben, für eine extra Portion romantischer Ausstrahlung.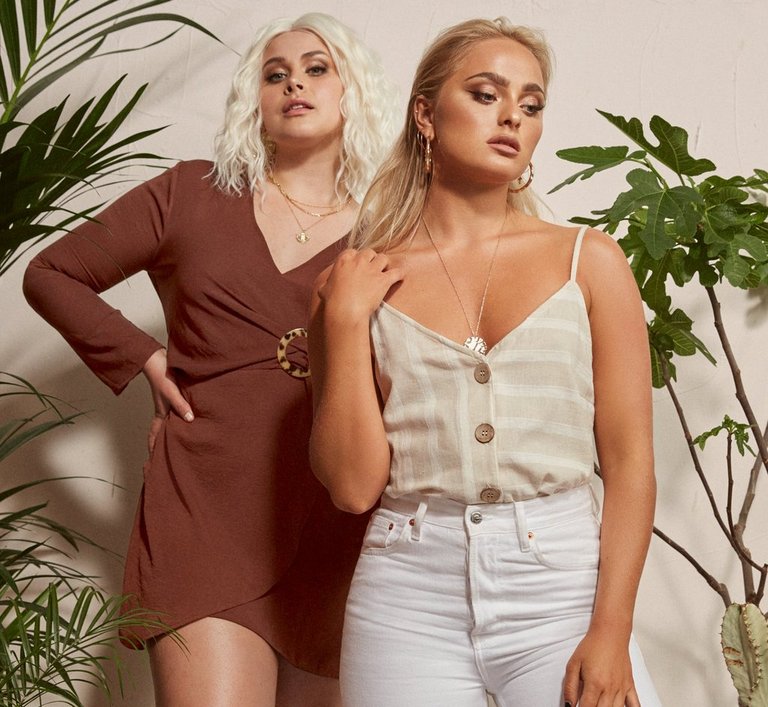 Von Links:
All natural
Natürliche Töne erobern unseren Kleiderschrank und wir haben absolut nichts dagegen. So einfach zu kombinieren und für den Sommer ausgewählt.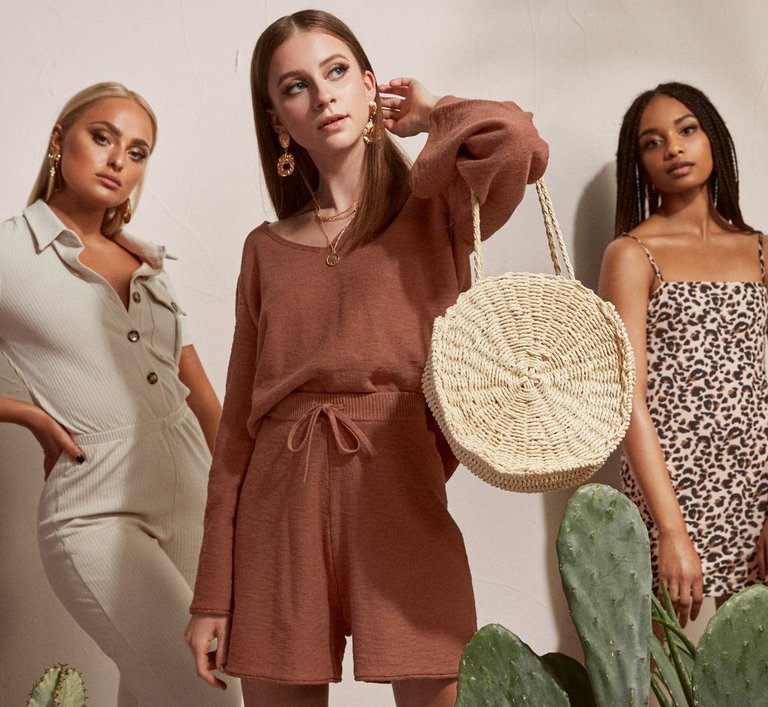 Straw Bags
Am Strand, in der Stadt, auf der Party – dieses It-Bag passt zu jedem Look.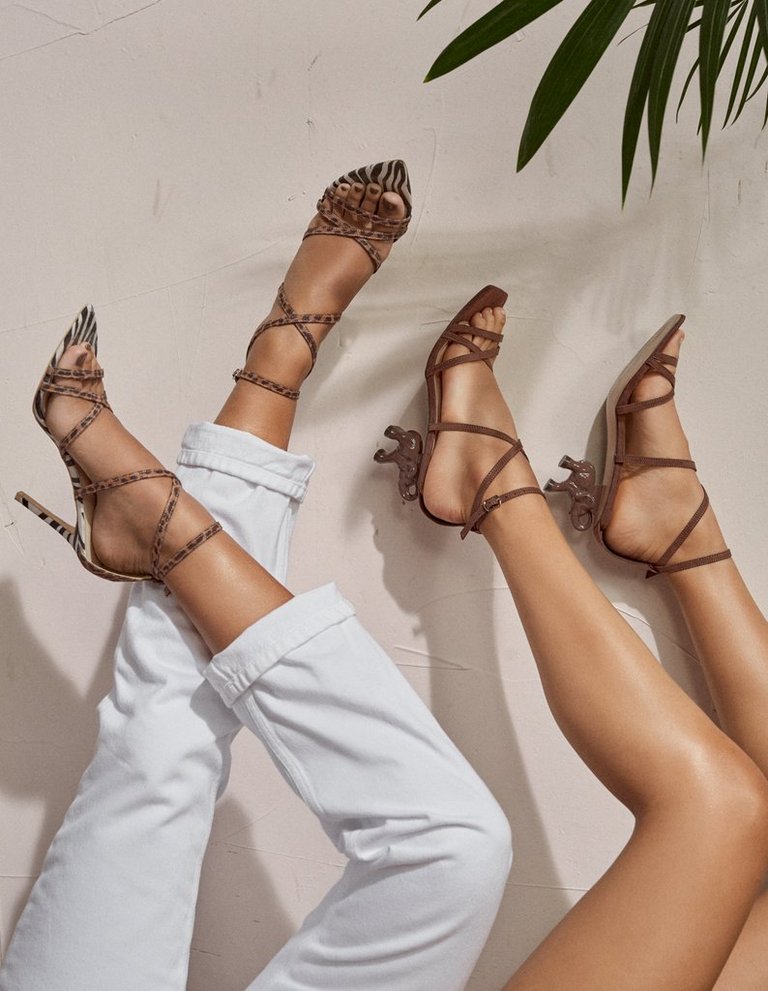 Von Links:
Safari Shoes
Selbstbewusste Heels, dünne Träger und neues Material. Lasst die wildesten Schuhe dieser Saison dabei sein…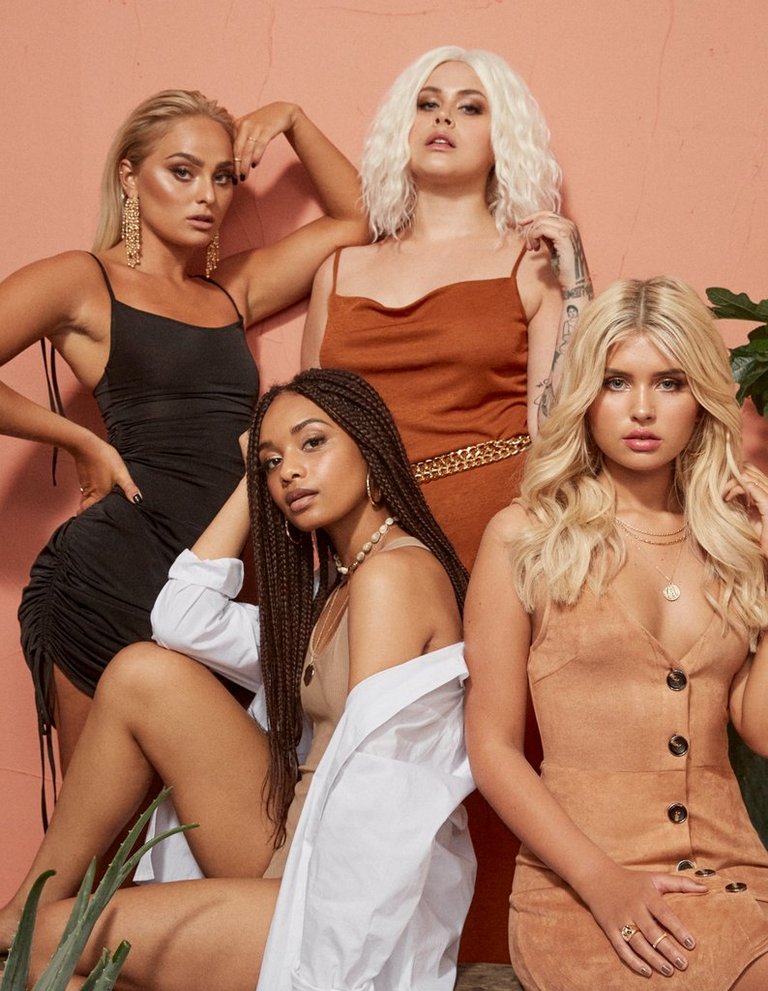 Von Links:
Brown Tones
Es ist eine neue It-Farbe in der Stadt. Zurzeit schlägt nichts Brauntöne mit Cremigem Weiß zu kombinieren.
Slip into…
Für einen noch heißeren Sommerlook (haben wir Day-Party gehört?), entscheide dich zu einem glatten und einfachen Slip Kleid.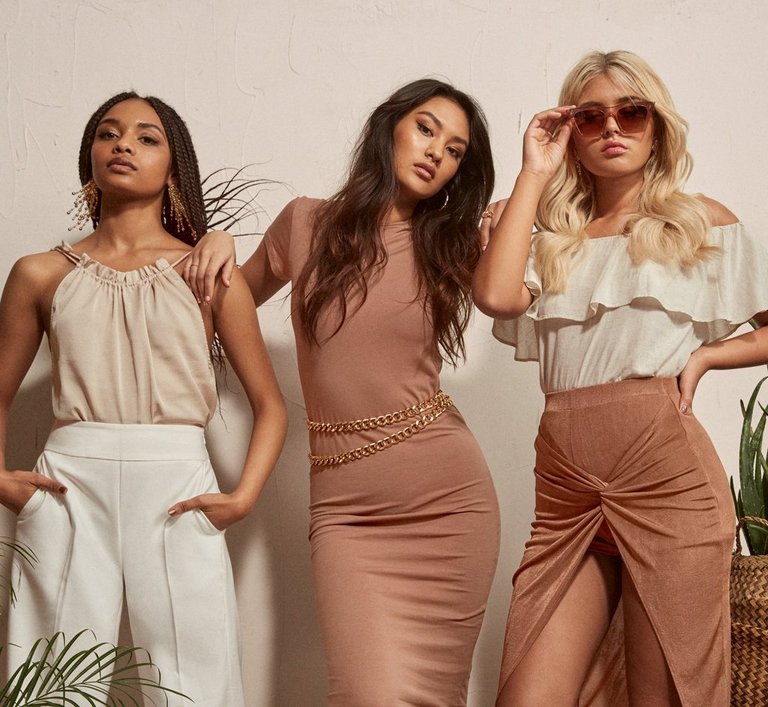 Von Links:
Golden Details
Du bist Gold wert, Babe, also verpasse nicht unsere luxuriösen Accessoires.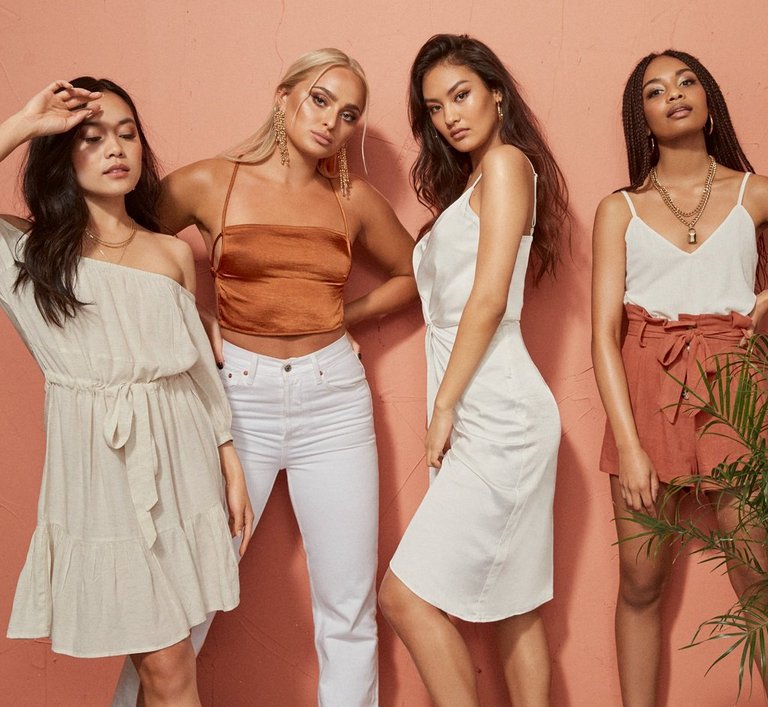 Von Links:
White Ways
Kleidung aus weißem Leinen, Accessoires und Shirts sind ein Muss, wenn die Temperaturen steigen.
Hello, Glow
Unser Beauty-Focus Zurzeit: Glow, glow, glow. Arbeite mit Moisturizer und Highlighter, dann scheinst du wie die Sonne.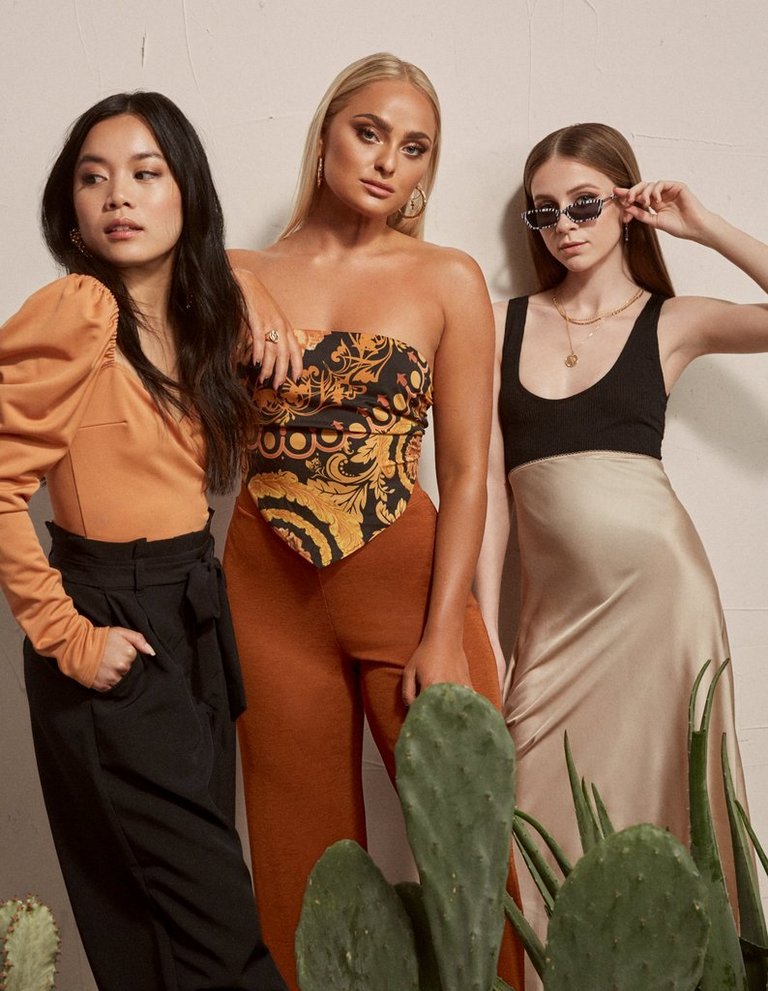 Von Links:
The Scarf
Du weißt das Schals gerade total angesagt sind, oder? Wir werden diese Variante zu jeder Gelegenheit im Sommer tragen.